In "ordinary" times, we all have routines in our daily lives. In fact, many of us (especially if we have littles) thrive off of routines. They give us a sense of structure to our day and help us prioritize our schedules. Of course, the new normal as we cope with the COVID-19 pandemic has drastically altered what our routines look like.
If you're anything like me, I hate when my routine is disrupted. I don't mean having to tweak my dinner time because I got caught in traffic on my way home from work. I mean the big disruptions, like your flight home from a business trip being cancelled and having to scramble to get a new flight, or the loss of a loved one requiring me to take unexpected time off of work. Or sheltering-at-home because of a global pandemic.
It's no surprise then, that the unexpected arrival of my son at 29 weeks threw my whole routine for a major curve. In fact, it felt more like my entire life crashing to a drastic and overwhelming halt.
My son, who I will refer to as "W", was born in Feb 2018 at 29 weeks after a sudden onset of PreEclampsia and HELLP syndrome in myself. From the time I arrived at the Emergency Department with symptoms of a GI bug, to the time W was delivered was less than 7 hours. In a very short amount of time, mine and my husband's lives were tossed upside down and into the unknown.
After the initial scare of delivery was over, I began to notice that my day was no longer going to be in my control but rather dictated by a whole new rhythm set to the tune of care times, breast pumping sessions, and blood pressure checks. I quickly realized I had an opportunity to make this new rhythm work for me and give me back a sense of being in control. The creation of my NICU routine felt like an aspect of our situation where I could have a sense of control, and hallelujah too, because the NICU is an environment where moms and dads typically feel they have none (though that isn't entirely true! Check back for future posts on that subject).
If you aren't a Type A like me, but think you could benefit from having more of a sense of control while you navigate the NICU, I'm going to outline what my typical day looked like and give you tips on how you could make a NICU routine work for you! 
One thing to note before we begin: in spite of the COVID pandemic throwing everything into chaos, it's still true that your baby in the NICU is most likely going to be on a predictable routine. So talk to your little's nurse to find out how you can make your day fit into baby's care times! 
W for the most part, was what they called "a feeder and a grower" so I honestly don't know how being a parent of a more medically fragile baby would have changed our day to day, though I can assume we would have kept our routine even simpler to allow for more flexibility. I should mention too that we were lucky enough to only live about 15 mins from the NICU that W was in. I realize not everyone is so lucky, or has other kids at home, so consider having a "NICU day" and "home day" routine. 
MY TYPICAL DAILY NICU ROUTINE:
~ 7 am: Shower or 1 small home task (throw a load of wash in, wipe kitchen counters, vacuum one room) ** Tip: don't push it! Your body needs time and rest to heal - I only started these tasks when I felt physically able to do so and was medically cleared by my doctor from my lifting restrictions!
~ 730 am: Head to hospital (with coffee, granola bars, and my NICU day bag in hand)
~ 8am: Care Time with W - In the beginning this was mostly just temperature check, diaper change, tube feed and nursing update. Once we were able to start kangaroo care I would do that once his cares were finished.
~ 11am: Care Time with W 
~ 1130 am: Head home for lunch, pump and a nap (I'm serious about that rest friend, get it when you can!)
~ 2 pm: 1 small home task and pump
~ 3 pm: Head back to NICU to meet my husband after his work shift
~ 5 pm: Care Time with W (I would either nurse and then give kangaroo care to my husband, or have him do kangaroo time while I pumped)
~ 8 pm: Home for a late dinner and bed
I mentioned earlier about working your routine around care times, but I also found that shifting my pumping time to fit just after care times was super helpful too! If you need any advice on how best to do this, reach out to one of the lactation consultants or nurses at your hospital/NICU and they can talk you through it. 
When I look back, I can really see how giving myself a routine helped me mentally navigate the NICU.  The stress of the unknown has always weighed heavily on me and the NICU frankly was not a place I found to be full of predictability. While the nurses who took care of W did an amazing job at keeping both my husband and I informed about his progress, they couldn't magically take away that sinking feeling that came from me feeling like I lacked the control I craved for. Having a routine really did help give me some of that sense of control back. I got to choose the structure of my day that allowed me both the time to rest and heal and the time I craved with W. 
To be totally honest there were days I literally said "screw it" to the routine! It really did just depend on what my mama heart needed that day. Every time I would walk to my car to either head home for a couple hours or for the night was heart-wrenching, and so some days I just didn't do it (or I relied on my husband to hold me up while we walked out together). Some days, especially in the middle of our stay when the adrenaline had worn off and the reality of our situation had set in, I just couldn't bring myself to do anything other than sit next to W's isolette and grieve. It would be unrealistic to expect every parent to jump right into a routine and pretend like it makes the whole situation A-okay. In reality, my need for structure varied day by day, but on those days that I felt the need for control, my routine really did come in handy.
And if it was a day that I just needed to rest and decompress… my couch and a big bowl of mint chocolate chip ice cream did the trick too ;)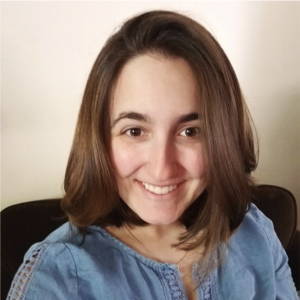 Ashlin Stecz is a mom to 2 year old Wyatt, a former 29 weeker. She is a radiologist technologist in orthopedic and trauma surgery but also has a passion for supporting women in their motherhood journeys. She is currently working toward earning her certificate as a lactation counselor and plans to continue by completing her IBCLC and in her spare time she loves playing with her son and husband, reading, and completing DIY home improvement projects.