2020 in the NICU 🦠 A Pandemic Story
I wonder how many blog posts right now are being started with "Wow, has this been a crazy year or what?!?" Because I know I'm not alone in feeling this way.
There's no need to re-hash all the surreal events that this year has delivered, because we've all lived it and I'm sure we're all pretty tired of dwelling on it.
But recently, I've been asked about two things:
- What's it been like in the NICU during the 2020 Covid Pandemic?
- What's it been like to be an e-commerce entrepreneur this year?
And in truth, it's been a pretty unusual year in both of those regards!
What it's been like as a NICU nurse through 2020 and the covid pandemic
My NICU experience has unique, because my NICU in particular slowed WAAAAAAAY down during the early days of COVID. I was told to stay home a lot; we simply didn't need all the NICU nurses working every day.

This was an unusual situation due to of my small-town locale; most NICU colleagues across the country were busier than ever. Because, of course, prematurity & other NICU situations don't stop just because of a pandemic!

When we did get busy again, it was very hard to be at work. It's hard to make parents wear masks when they're with their baby. The NICU causes enough stress and separation already - the physical separation of a face mask just adds to the tension.

I feel very fortunate to have worked in a facility where we always allowed both parents to be with their baby throughout the entire pandemic. In other parts of the country, stories of families being separated with one-person visitation policies were heartbreaking.

I am certain that the NICU's which made the choice to limit visitors didn't do so lightly. But parents really do need to be with their babies, and their babies need to have their parents!

It's been hard, also, to work with heavy doses of PPE for long 12 hour shifts. Originally, we all just had to wear masks. Then, per the CDC recommendations, we've had to wear full splash-proof eye protection whenever we are in patient care. It's not easy starting IV's and securing tiny central lines when covered in all that PPE! Even just staying hydrated throughout the day is a challenge. (It definitely made my hair a total disaster by the end of the day!)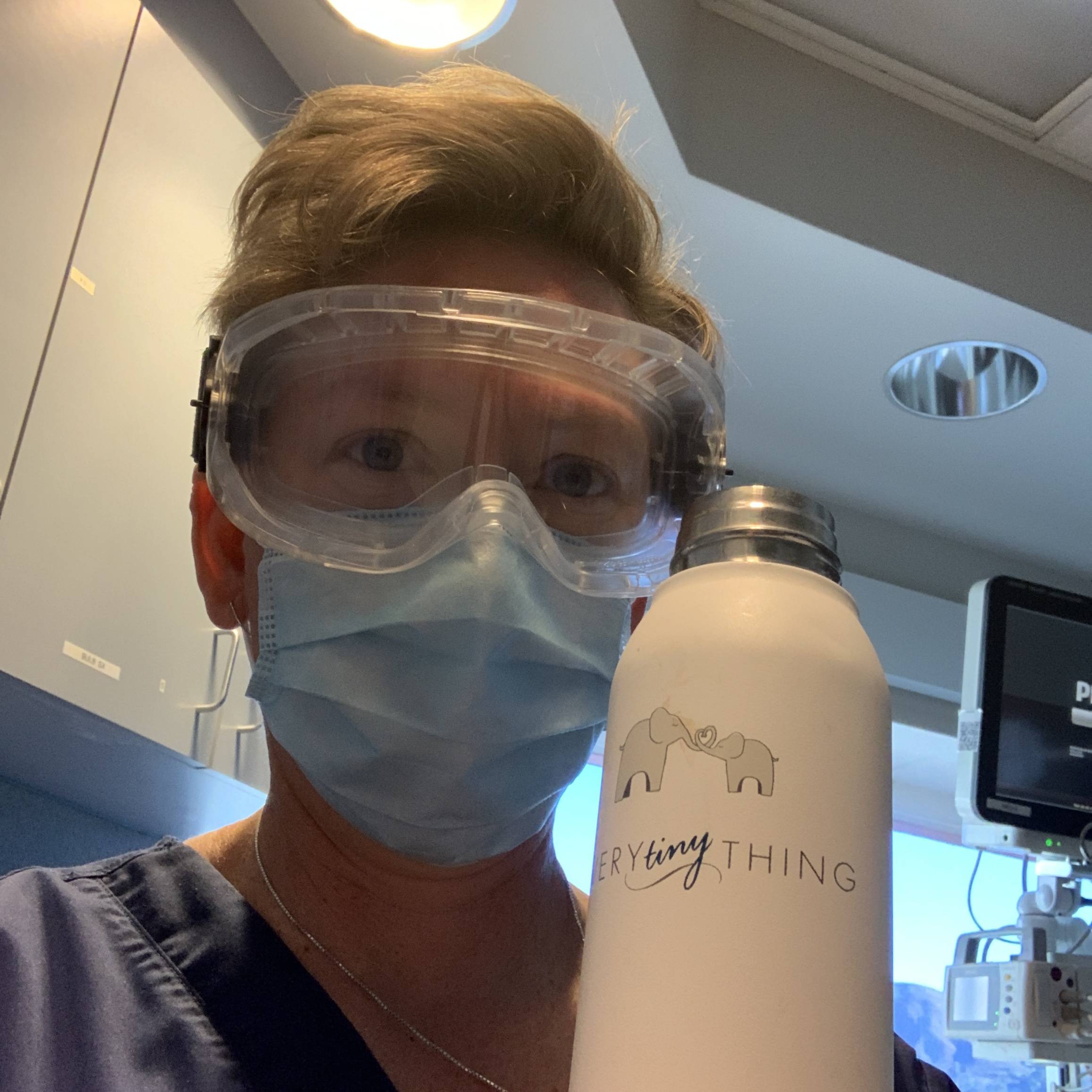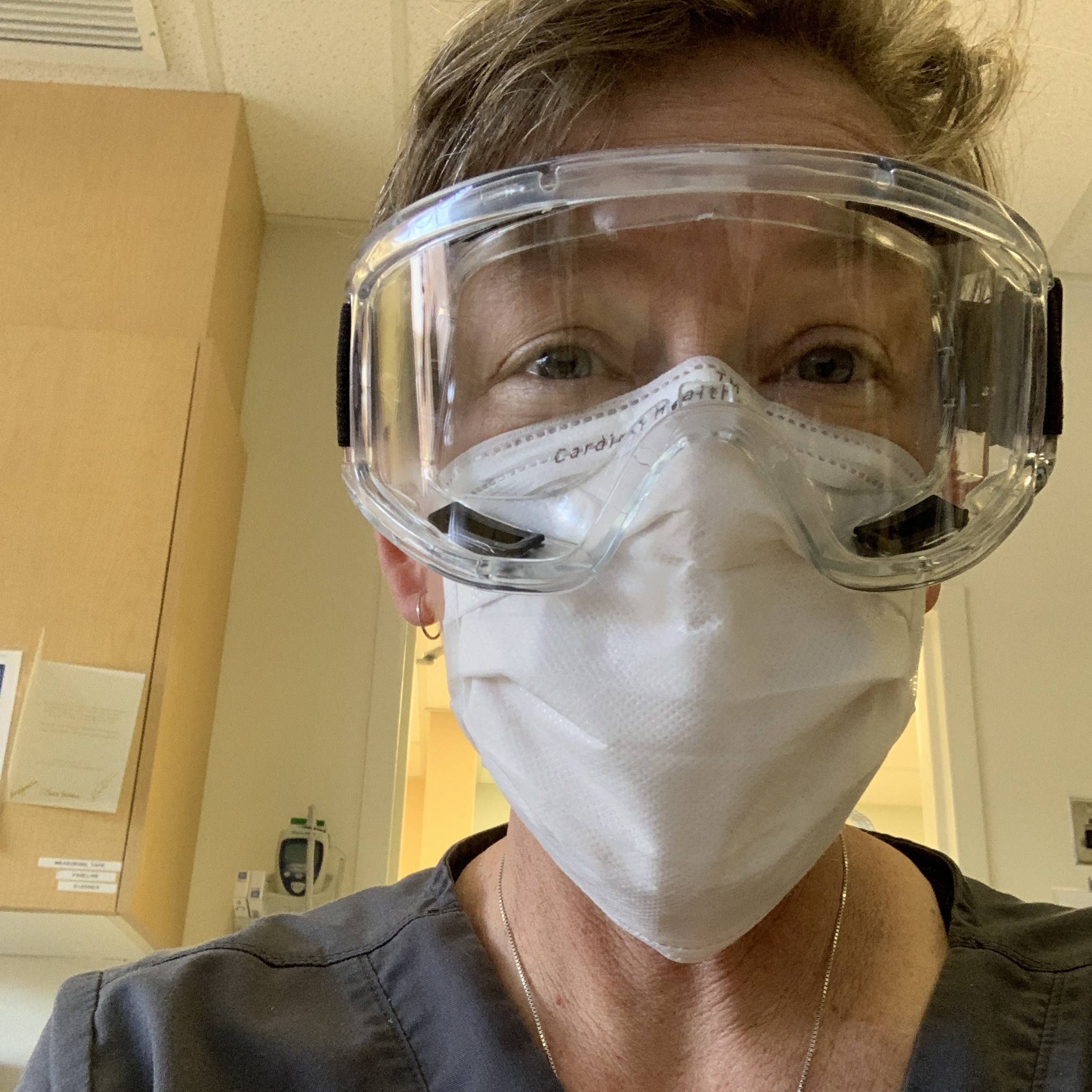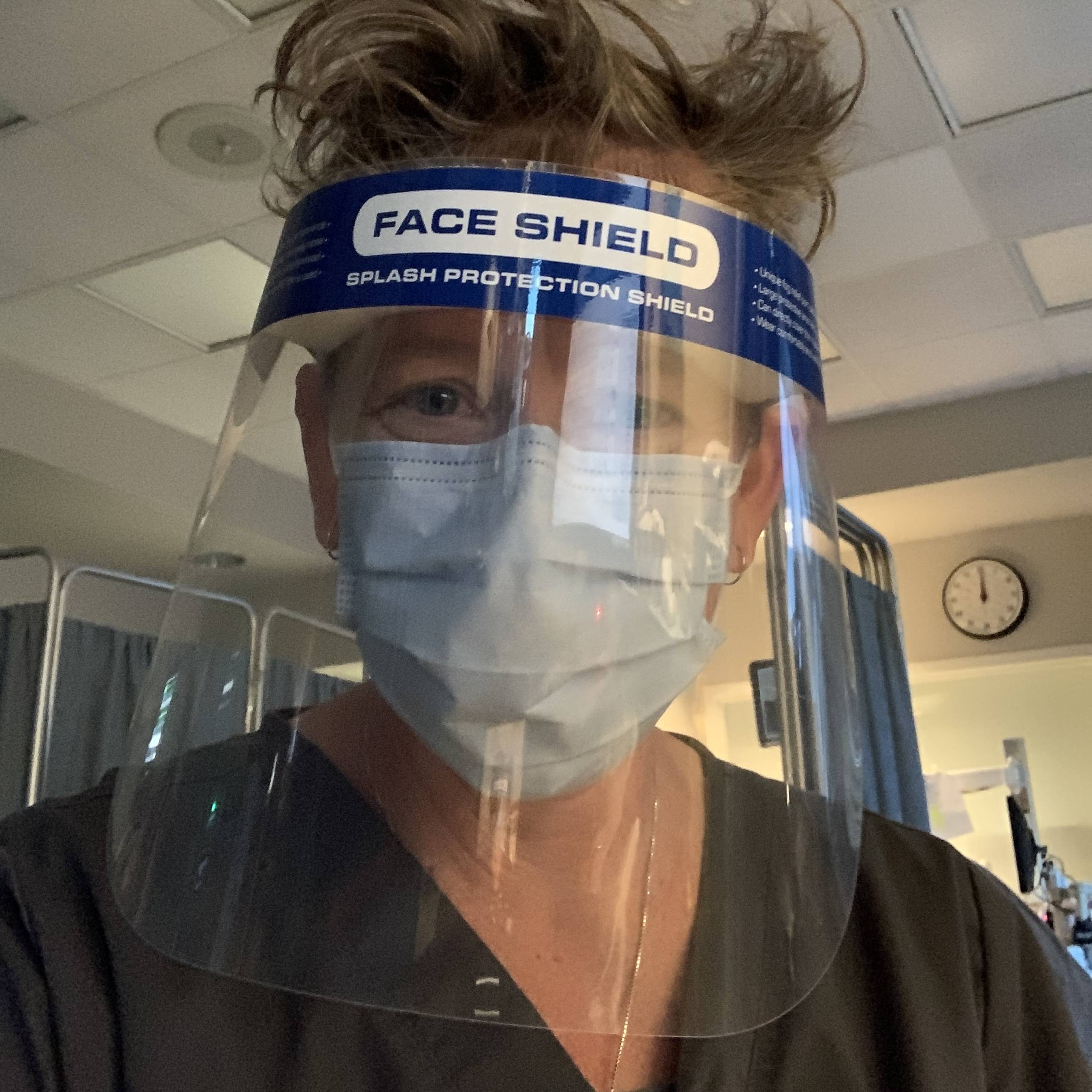 My heart goes out to the families enduring the challenges of the NICU with the added stress of COVID. It's hard enough during normal times, but then to have those friendly nurses all covered up in masks and goggles?
Imagine how hard it is as a new parent, learning to hold a delicate new micropreemie or offer a feeding to a tiny fragile preemie, when you're in masks and gowns being taught by someone covered in PPE - it's got to be so disheartening. Parents just having to worry about being in a hospital setting at all - it's just so dang stressful.
I work in a small hospital with incredibly kind & friendly nurses, and I think we've all pulled through as well as can be expected. The families have been patient & understanding & grateful.
I work part time at the NICU (because I work full time here at Every Tiny Thing,) so my heart goes out to my co-workers who are enduring this for many more days every month than I am. It is grueling work.
And my heart, of course, goes out to the nurses and staff working with actual COVID patients - that's a whole different level of stress and exhaustion.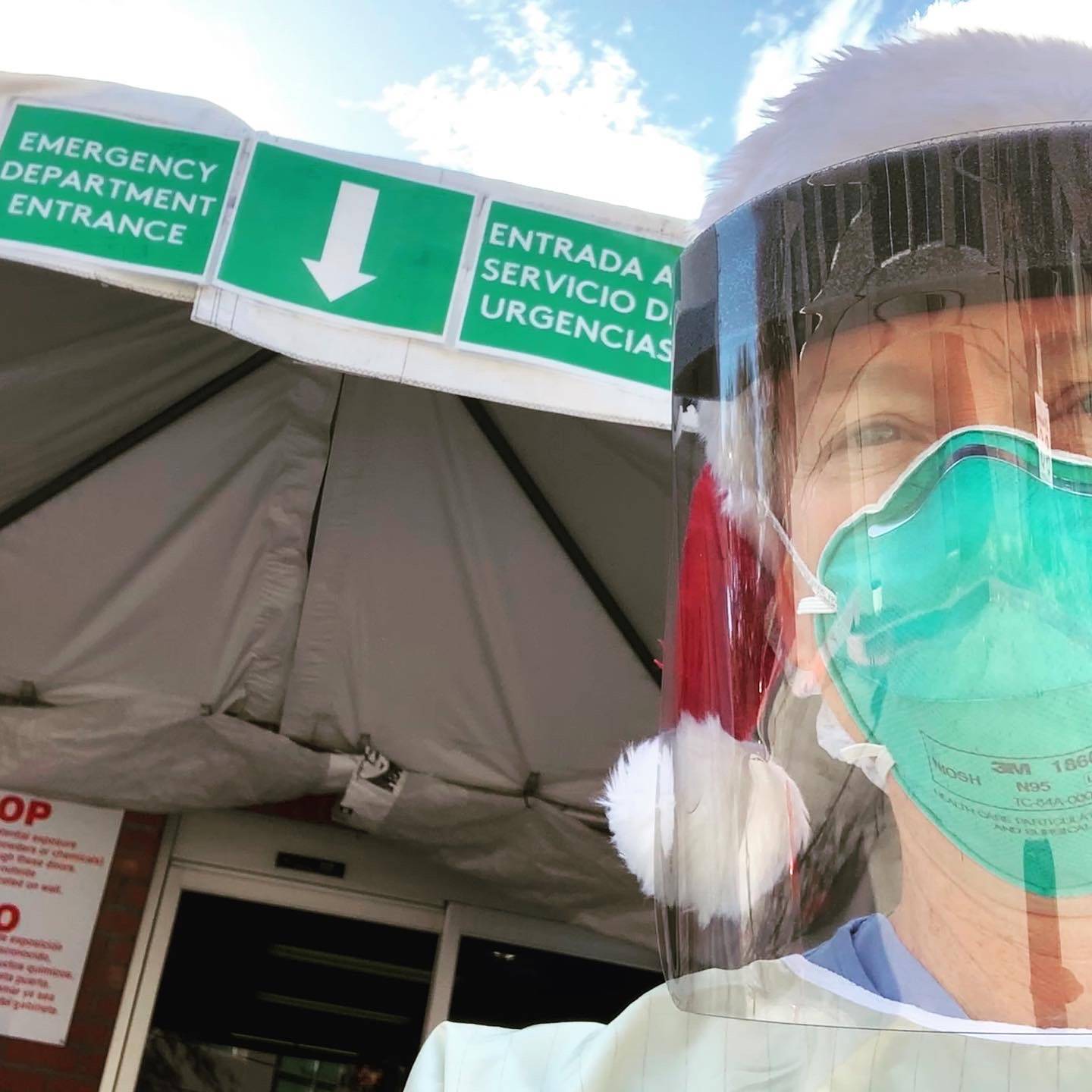 I did have one experience that helps me appreciate just how hard the nurses and staff in the ER and the ICU's have it right now.
I was required to work Christmas day not in the joyful comfort of my NICU, but in the ER due to shortages of other available nurses. I was the official ER greeter, checking everyone in and doing basic triage. And that was wild! Compared to our NICU world, which is quiet and orderly and very very clean, the ER is a different universe. Louder, more chaotic, all types of injuries and complaints - and many of the individuals were Covid positive.
While I felt safe in my armor of PPE, it was exhausting to be on such high alert all day long, not knowing what was about to happen moment to moment. Watching the ER staff (as well as paramedics and law enforcement) compassionately tend to aggressive, combative individuals, watching them do their best to be understanding yet deliver safe care in these pandemic circumstances was really inspiring.
And the really great news is that just this week I was able to receive my first dose of the Covid vaccine, and it went as smooth and easy as possible. No side effects at all.
*UPDATE - I'll be honest, the second shot definitely left me feeling crappy. Slight fever, chills, and tired but just for 24 hours. And I consider this good news because it means my immune system responded strongly and appropriately to the vaccine!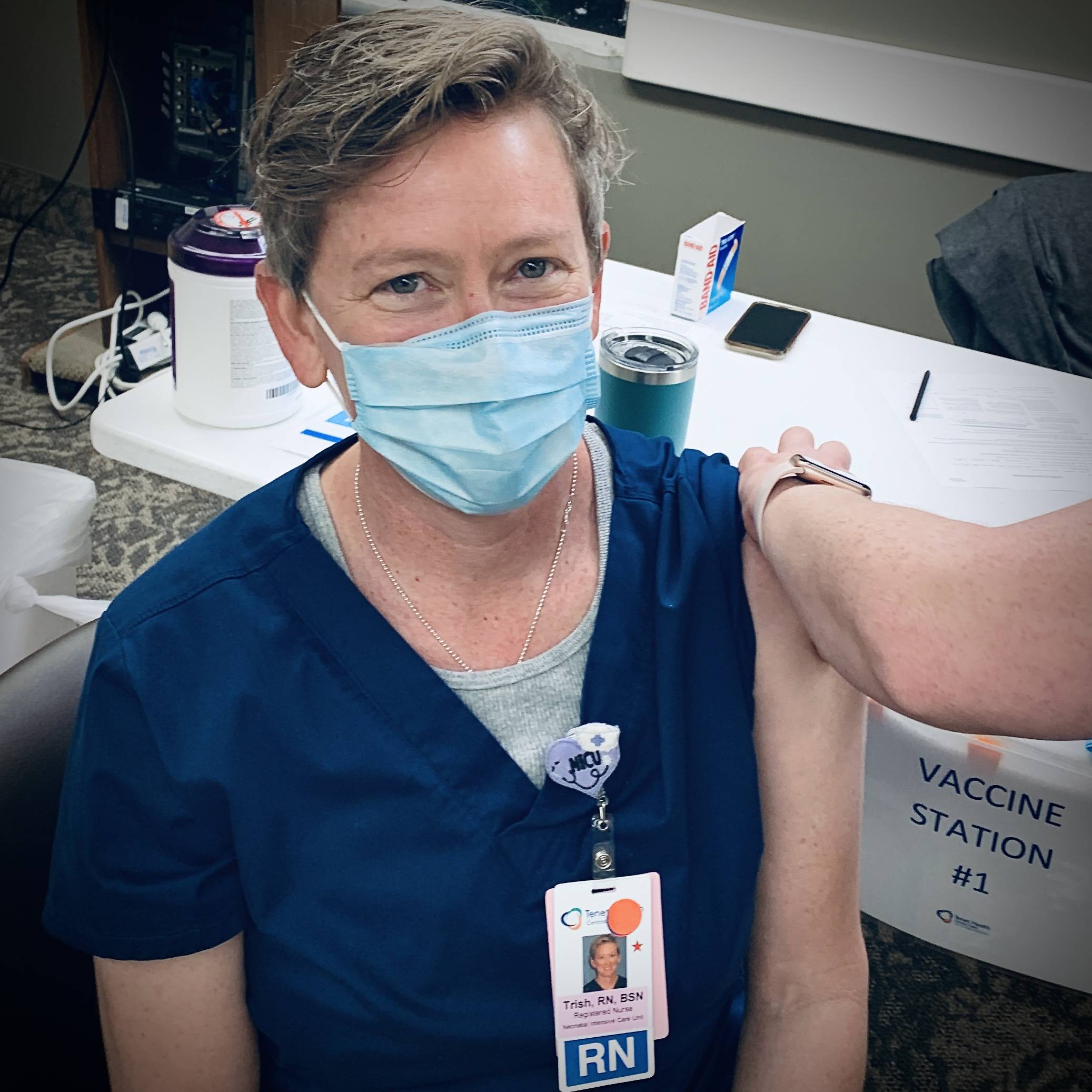 what it's been like as a nurse e-commerce solo entrepreneur through the 2020 covid pandemic
As far as being an entrepreneur, it's also been an incredibly weird year.

We sell a large percentage of our NICU products on Amazon, which was hugely impacted by the early months of COVID, so we had to scramble to adjust.
Because - as I said earlier, the pandemic didn't stop babies from needing the NICU, and that means parents need NICU journals and NICU milestone cards and NICU care packages! In a pandemic, I think, NICU parents need support, products and care packages more than ever!
When Amazon prioritized hand sanitizer and face masks and toilet paper (that was a strange thing, huh?!?) and other "essentials," our "non-essential" items became completely unavailable on Amazon. That was frustrating to everyone, to say the very least (we all know how essential a NICU present is to a new family!) but I was able to hand pack and ship Amazon orders myself for many weeks. Families still got the products they needed. Care packages for NICU babies and gifts for NICU parents still made their way in spite of the pandemic!
Eventually things got back to somewhat normal with Amazon. And orders kept on growing, both on Amazon and on our website. So it became time to get outside help with packing the orders that come through our website.
Yes, until just middle of this year, yours truly was spending every day (when I wasn't working at the hospital) packing and shipping every order that came through our Every Tiny Thing website!
Unfortunately there were still struggles with the postal service, FedEx and UPS being so impacted. In the NICU, time is definitely of the essence, so delays of NICU journals for new moms and dads were painful for all.
But now we've formed a partnership with a delivery partner we love, which means I'm free to focus on developing new products while they pack orders faster and deliver more reliably than ever. That's an incredible relief!
Another change that COVID brought to everyone, not just businesses, is the dramatic increase in video conferencing. For me it was actually quite a gift, as it made connecting with NICU partners and business consultants around the country SO much easier! I've had an opportunity to work with awesome individuals and organizations this year, when we realized that physical distance doesn't have to equal relationship distance.
Which brings me to... 2021
Demand for our NICU items keeps on growing, which is awesome. I'm so proud that hospitals choose our journals to give to their new NICU families, families choose our NICU gifts for their loved ones, and high-quality gifts for preemie babies & full-term babies in the NICU are available to all because of the items we're creating.
Yet, as a nurse, with zero "official" business training, all of this growth has been happening without lots of traditional business folks in the company. And I've come to realize that it's time for professional help! We need to scale, expand our brand and make even more products available.
Because if NICU families and NICU non-profits all find Every Tiny Thing products of value, making their NICU experience a little bit better, then I want to be sure more and more people know about us!
I can't stand it every time I hear some say "I wish I'd known these products existed back when my baby was in the NICU." I literally just heard that yesterday. It happens all the time and it breaks my heart a little bit every time I hear it.
So it's time to grow, and that's both terrifying and wonderfully thrilling!
With new team members on board, new partnerships being developed and a commitment to growth - 2021 is going to be epic!
I can't give away all the fun details, but rest assured that there will be a new look, new energy, new excitement, new partnerships and most importantly new products launching in the new year.
It should be lots of fun and maybe a wee bit of chaos, but after THIS year, I feel ready.
I hope you'll have fun being a part of this new phase of the journey. Your input - whether as a reader, a customer, a NICU nurse, or a NICU advocate of any kind - has always been the driving force behind the success of Every Tiny Thing.
I hope you'll continue to share your feedback, your thoughts, your hopes and dreams. Together, we're gonna make sure that NICU families everywhere have more of the sweet and comforting products to help make the NICU experience easier and more joyful.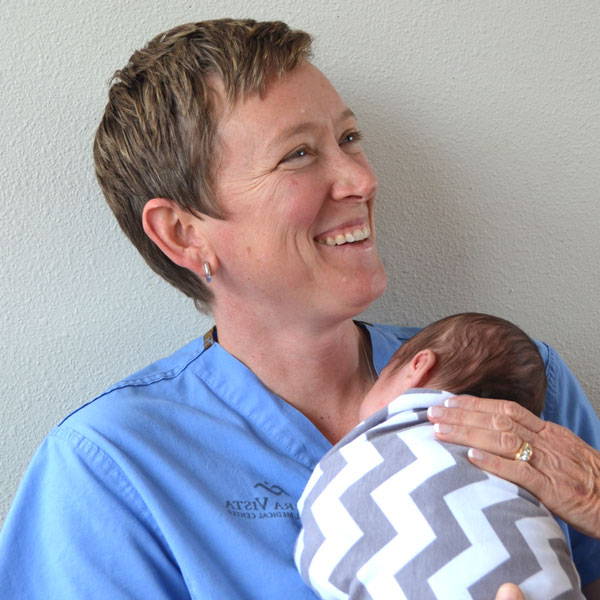 Trish Ringley is the founder and CEO of Every Tiny Thing. She has been a NICU nurse since 1997, and she's been creating the products and accessories that NICU parents love since 2014. When she's not at work caring for NICU families, she's raising her two teenage kids, gardening, and raising service dog puppies for Canine Companions for Independence.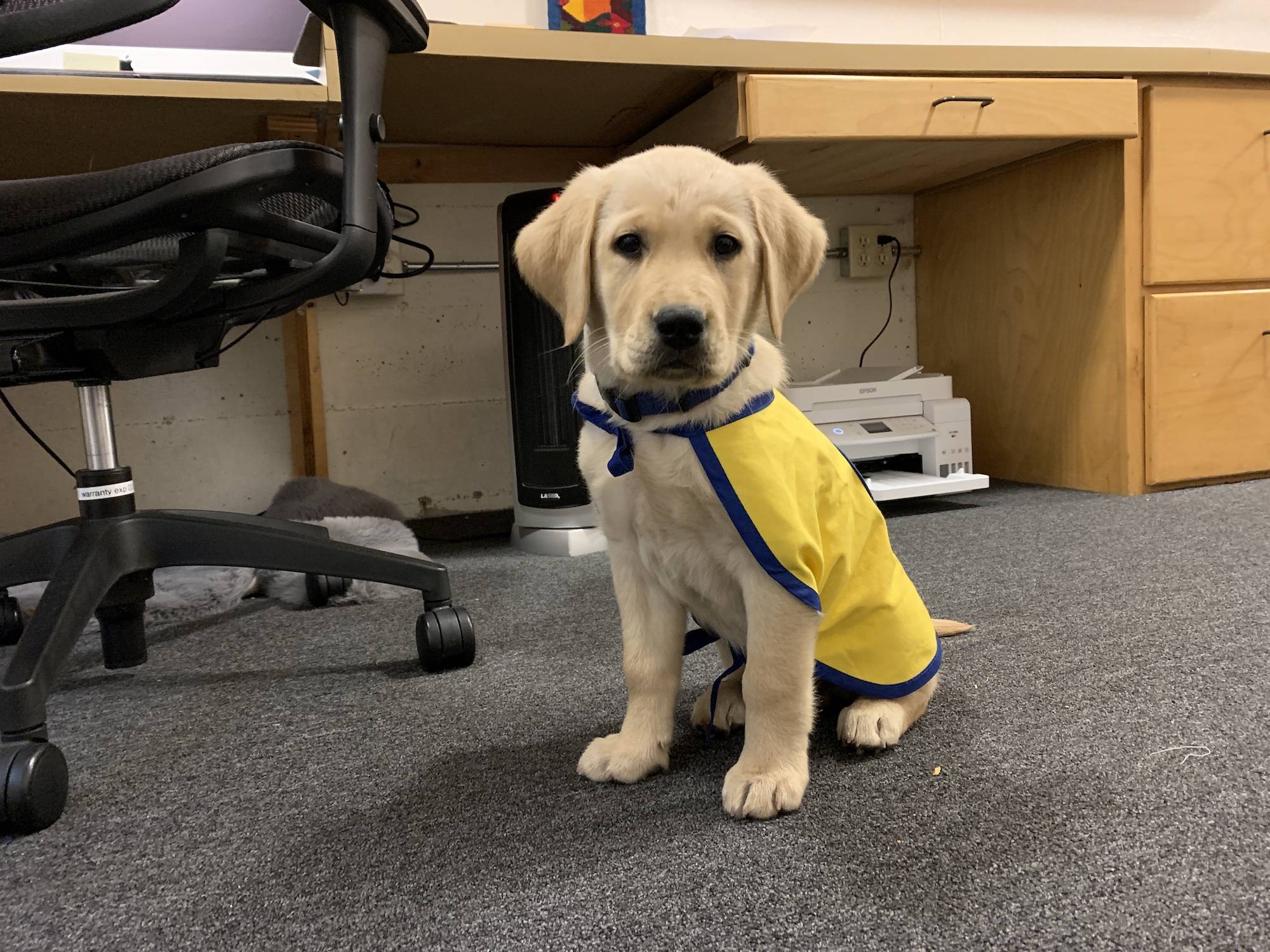 PS - This year is also going to be epic because of the wonderful future-service-dog puppy our business is sponsoring - Epic! You'll learn more about him through our social media and throughout the year, but needless to say we're thrilled to be volunteering our time and supporting this incredible organization that pairs service dogs with people who need them at no cost to recipients. Check out CCI.org for more information.
---